Nov, 9, 2011
The Truth Sometimes Hurts | overeating
The Truth About Overeating Sometimes Hurts
The image above is sort of funny in a sense but there's actually truth in both sides.
The REASON you gain weight is that you constantly over-eat.  But the REASON you are constantly overeating is an attempt to mask a pain or get rid of tension in your body.
And the REASONS you have (emotional) pain or tension in your body can be any of the items in the left column of the above image or a million other reasons.  Both weight loss and fat loss are held for ransom when you have pent up emotional pain.  Overeating is just a symptom and you need to recognize it as such.
Not everyone over-eats to deal with their pain.  Some people drink, some do drugs, some are sex addicts, the list goes on.  Food is just another drug when it becomes an addiction.  If weight loss is important to you, learning to recognize the triggers for your addiction is critical.  Overeating is just a symptom and you need to recognize this and accept it as so.
Regardless of what your addiction is,  when you feel the urge to act out, the urge is often seemingly impossible to overcome.  The result… binging on whatever drug you're addicted to.
Obviously even if you do well for three or four days in a row, your fat loss will come screeching to a halt and you'll even gain weight if you end up binging like the girl in the upcoming video.
There are only one of two possible outcomes.  A continued downward spiral, out-of-control, into despair, and ultimately a sad and unhappy life…
This poor girl is on a collision course with a freight train full of despair…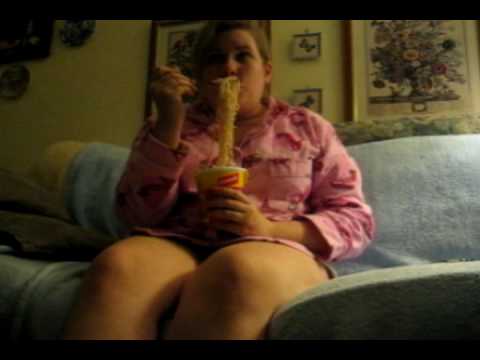 Or..
You can change.
Stopping Overeating Takes Courage
But changing will take more courage than anything else in your life ever will.  You may have to try hundreds of times before you finally have enough courage to finally make your changes stick… but the rewards are worth it.
No matter how much you think your situation is different and impossible to change… in the end, it is your choice, and only you can make it happen.
I would appreciate if you would please leave your comments on overeating in the box below.
Posted in Fat Loss Strategies, motivation, Training Center by admin | 910 Comments