Nov, 1, 2011
How To Double Your Fat Loss Results
Well maybe "Double" is a bit exaggerated, but if you want the maximum possible fat loss from the time you spend training, you need to get yourself as out of breath as possible.
The Battling Ropes of Death are called such, because a very short bout of all out effort with "Battling Ropes" can pretty much wipe you out!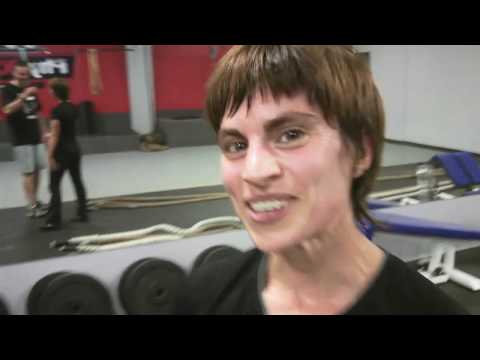 How do Battling Ropes Double Your Fat Loss Results?
Traditional steady state cardio such as jogging burns around 300-500 kcal per hour.  But these are the only calories you burn.  If you want to burn off 1 lb of fat or 3,500 kcal, you'll need 10 straight days of jogging for a whole hour.  With high intensity interval training and exercises like the Battling Ropes, your rate of calorie expenditure is much higher.  With such high rates of calorie expenditure come a heavily out-of breath feeling.  This feeling is due to an oxygen shortage.  The O2 shortage is made up for by an excess of O2 consumption for up to 38 hours post-exercise.  And the magic part is that excess O2 consumption causes an increase in the number of calories being burned.
So after one of our PhysXtreme Bootcamp workouts, your body is using more calories for the next day and a half compared to traditional fat loss workouts.  This is why our members typically lose 2 pounds of bodyfat every 10 days or "double" what the traditional steady state fat loss training can do.  AND.. this is just with 3 bootcamp workouts per week compared to an hour of mind-numbing cardio per day.
Exercises To Use To Double Your Fat Loss Results
Certain kinds of exercises are better than others for this type of training.  Here's a partial list to start with.
- sprints , hill sprints
- Prowler pushes, sled dragging
- Kettlebell swings, cleans, snatches, etc…
- Tire flipping
- Sledgehammer training
- Sandbag training
- Bodyweight training (pull-up & pushup combos, burpees, kip-ups, mountainclimbers)
- Battling Ropes of Death
Turns out.. these are pretty much the same great fat loss exercises we do at bootcamp!
Coincidence?
Posted in Training Center by admin | 2,492 Comments